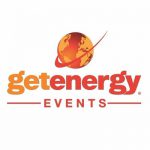 To learn more about what we can do for you:
We design and execute successful and sustainable in-country value addition (ICVA) programs for governments and IOCs.

 

We maximize economic development through localization, while delivering substantial cost savings and a return on investment.

For more than a decade we have designed and executed workforce development programs, including SME development.

If your company is bidding on work in Saudi Arabia, you may be asked to provide your iktva 5-year plan.

 

We provide iktva training and consulting.
Come listen to Dr. Maria Beug Deeb, President and CEO, as she participates as a guest panelist for   "Maximizing the contribution of local companies in the project supply chain".
If you would like to set up a meeting with us lease contact us at info@tmlaunch.com or call us at 770.360.5503
For more information on the getenergy Conference : http://www.getenergyevent.com/