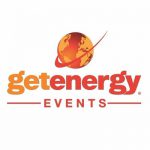 The T&M Associates' booth at the 2017 Annual GetEnergy Global Conference in London May 7 to 9, 2017 showcased our offering:
T&M Associates designs and executes successful and sustainable in-country value addition (ICV) programs for governments and IOCs.

 

We maximize economic development through localization, while delivering substantial cost savings and a return on investment.

For more than a decade we have designed and executed workforce development programs, including SME development.

If your company is bidding on work in Saudi Arabia, you may be asked to provide your iktva 5-year plan.

 

We provide iktva training and consulting.
Dr. Maria Beug Deeb, President and CEO, as she participated as a guest panelist for   "Maximizing the contribution of local companies in the project supply chain".